Every marketer, irrespective of their business size and type, is always running behind quality leads to enhance their sales funnel and gain an improved customer base. It is no doubt that they are constantly in search of new and effective ways that drive qualified leads to the funnel. Many large-scale enterprises even outsource B2B lead generation services to agencies featuring quality leads in no time.
One effective masterpiece that actually shows its power towards capturing leads is the co-registration lead generation approach. Probably, many of you are new to this concept. For them, let us briefly explain what the co-reg lead generation process is all about.
What is the co-registration lead generation approach?
While browsing any website, you must have come across a newsletter asking for a subscription through email. The moment you signup for the newsletter using your email address, the mail gets overloaded with constant messages regarding offers from the advertisers. This is where the co-registration lead generation process commences.
As per the bookish language, co-reg lead generation is a powerful marketing tool that can generate high-quality leads with less investment. It captures users' information like email addresses and connects with them sharing various advertisements or promotions.
Such email leads are often filled with opt-in lists and they are usually different from normal opt-in subscriptions. Companies offering B2B lead generation services often include this particular marketing method and nurture them to draw more conversions.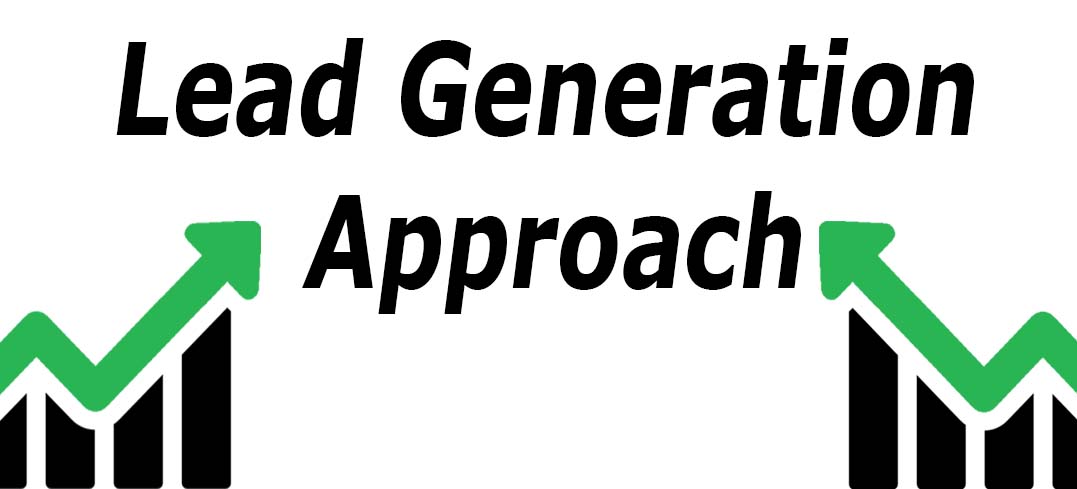 Potential clients expressing their interests for a specific newsletter and subscription are often easy to nurture and easy to convert. This increases the conversion rates to a wide extent, compared to other lead generation tools. Likewise, multiple reasons compel marketers to trust the co-reg lead generation approach. Here is a list of reasons that you can consider.
Why to choose co-registration lead generation approach?
To connect with the potential clients directly

The co-registration lead generation approach lets the marketers "go direct". It initiates a direct approach to connect with the prospects and customers and encourage them to make a purchase over and over again. The best thing about this method is it is devoid of any middleman. Suppose you have hired the services offered by SEO lead generation agencies. This includes multiple middlemen and distribution channels to capture quality leads. Such things hardly appear in this process.

Most advertisers use newsletters and other digital communication channels to generate leads directly through email subscriptions. This helps to build an email list rapidly that actually accelerates the sales campaign of the particular organization.

To gain better customer insights

The co-reg lead generation process never lets a business lose its customers. Instead, the bulk email newsletter and advertising assist them with better customer insights. To keep the business competitive and to gain success from the sales campaign, having proper knowledge of the prospects and existing customers is very important. The bulk emails can thus be used as a survey to gain a better understanding of the customer behavior, their demands, along their interests. This helps businesses to be more customer-centric and draw in a high volume of leads.

To keep a fresh stream of leads flowing in the pipeline, such surveys are definitely needed. This generates newer marketing opportunities for the business, ensuring a heavy flow of sales in the funnel.

To trigger cross-selling and upselling

B2B lead generation services do not just take care of the quality leads, but even focus on the volume of sales. This is when the business thinks about their advertising masterpieces – cross-selling and upselling approaches. While putting advertisements or promotions, marketers can try out cross-selling and upselling products to the prospects or existing customers. That's an added pro to this lead generation tool.

Apart from the direct sale, you can encourage the prospects to buy an upgraded version of the product or add another product along with the one in the cart itself. Such marketing approaches create repeat purchases, which is certainly impactful for businesses.

To enhance brand awareness

Many of you may assume that leads have nothing to do with brand awareness. But guys, you are wrong! Even quality leads can contribute a lot to the enhancement of brand awareness. Thanks to the co-reg lead generation tool used by many businesses.

In this method, the brand tells a story to the prospects that catch the attention of the audience. Before advertising their products, they send an initial introduction and encourage the readers to subscribe to the newsletter with their email ID. Such an inexpensive method of spreading brand awareness and strengthening the brand by sharing positive notes. No doubt, co-registration lead generation gives the brand a lot of visibility across the digital channels. If you are concerned about your brand exposure, co-registration can certainly be a wise decision.

To share the list in a flexible way

Flexibility adds value to the co-registration B2B lead generation services. As we all know, in this process email leads are created in bulk that contains an opt-in list. Here you get the flexibility of using those lists on different sites with different scopes and approaches. You can use the same list to market on different sites with almost similar content and reach. Though businesses have the freedom to send more bulk emails for additional responses, the use of one email address for multiple websites and portals indeed seeks attention.

Guess what, you can even team up with the owners of different websites and talk about sharing the lists on their platform. You can do this as long as the list is presented on your site, thus acquiring more potential customers for your business.
Probably, you are aware of the SEO lead generation agencies and their services. But that might be quite time-consuming and cost-consuming at the same time. B2B lead generation services that include a co-reg lead generation approach are certainly an inexpensive result-driven tool you can ever think of. Anyone looking forward to collecting more leads in an effective yet pocket-friendly way can simply choose this method to meet their expectations.